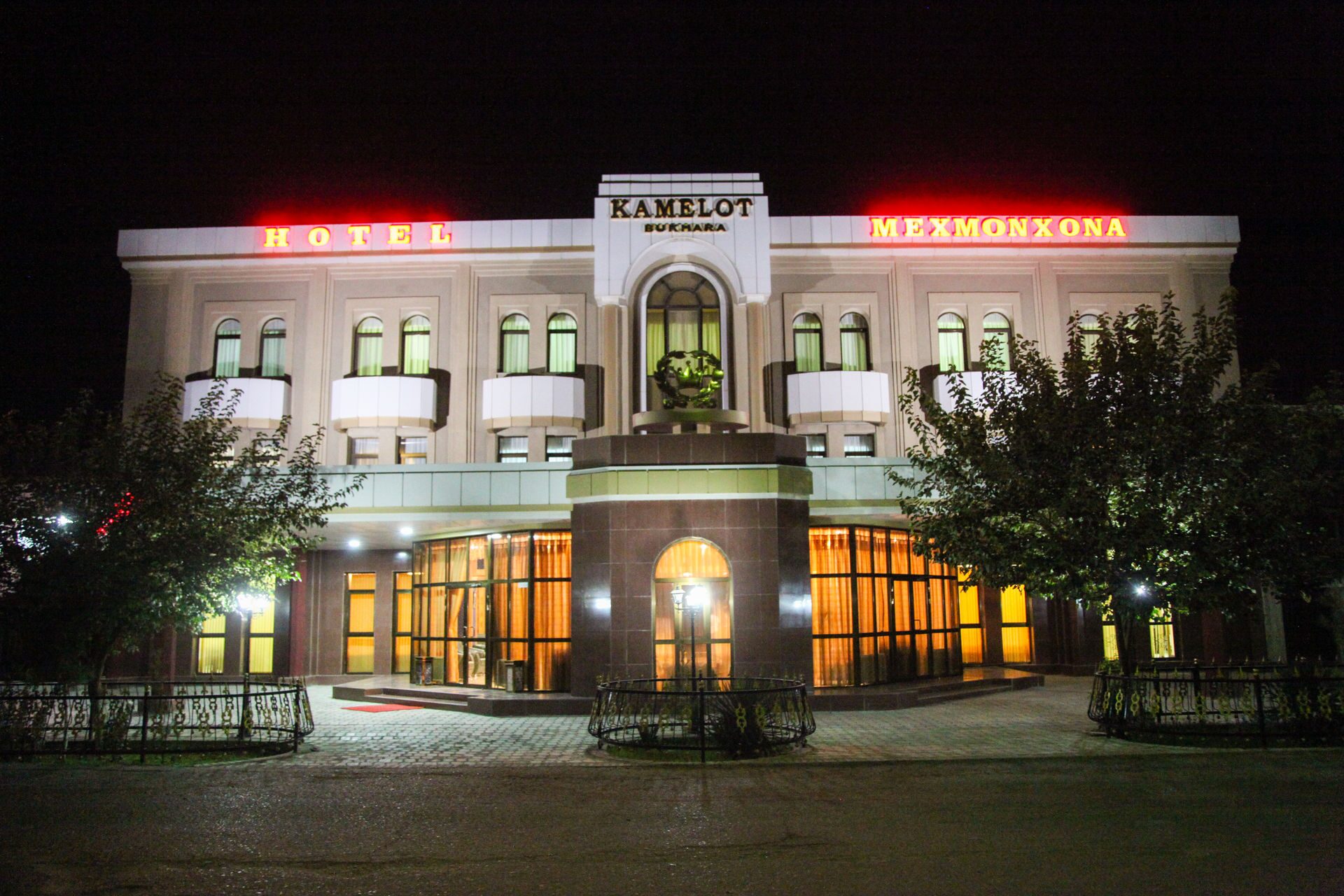 Hotel "Kamelot"
The Kamelot hotel, magnificent on the design, harmoniously combining Eastern and European styles is favorably located in the center of the ancient Bukhara.
The hotel offers 20 comfortable rooms 14 out of which double rooms, 2 triples, 2 singles and 2 deluxe rooms. All rooms are equipped with satellite TV, phone with direct lines, and WiFi zone in the Lobby. The rooms are also equipped with modern furniture and minibars.
The restaurant of Hotel Camelot located on the 1st floor will please guests with a stylish interior, live music and the special menu from the chef. Traditional local and European cuisines are presented at restaurant. Guests are offered variety of drinks and cocktails. Good layout of the hall allows to hold private and family parties, corporate celebrations and other functions. Guests can accommodate in a cozy courtyard restaurant. Over a glass of beer, you can watch live sports and football matches.
The Lobby bar will offer you exquisite cocktails. You`ll get a lot of pleasure from the exceptional service. The Camelot hotel is always open for the guests from all over the world at any time of the year.
The number of rooms: 2 singles , 14 doubles.